Multiple Ways to Unlock the Door
Say goodbye to the hassles of carrying house keys and get a Qubo Smart Doorlock today. With 5 convenient ways to unlock the door, enjoy the keyless living experience with Qubo

Pin Code

Fingerprint

Access Card

Mobile App

Mechanical Key
The Makeover your
Door Deserves
The Makeover your
Door Deserves
Stylish mirror finish and stainless steel body makes the doorlock a perfect addition to your front door to bring security and convenience to your life.
Enhanced tamper-proof security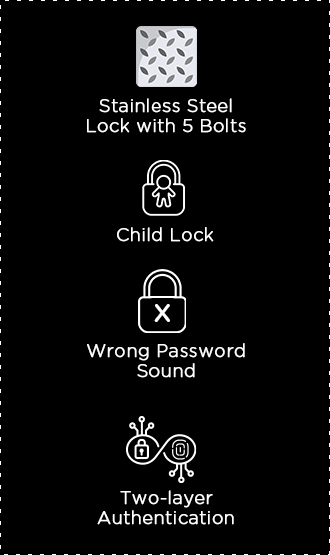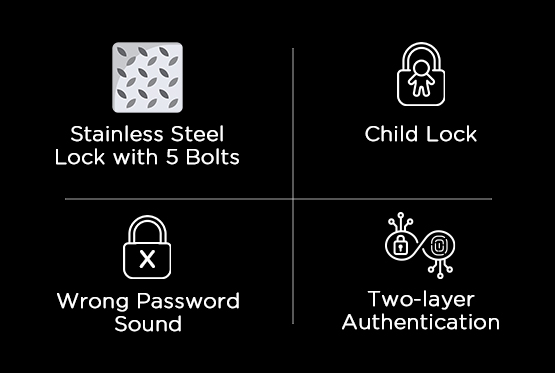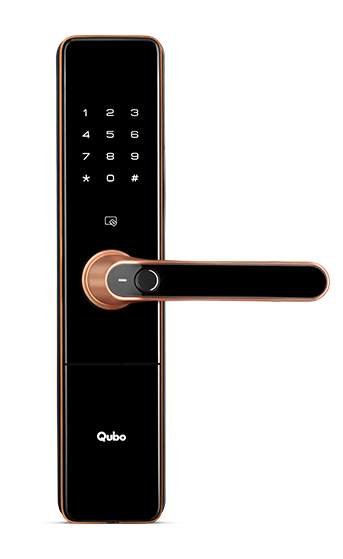 Qubo Smart Door Lock ULTRA
19,990 35,990
Style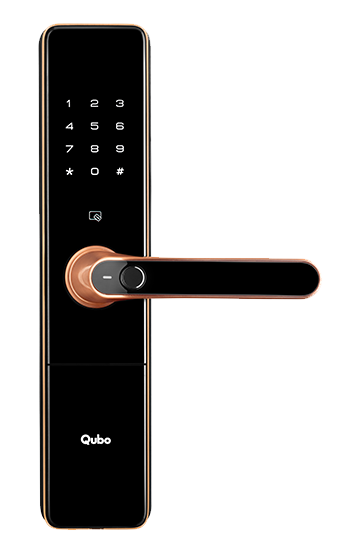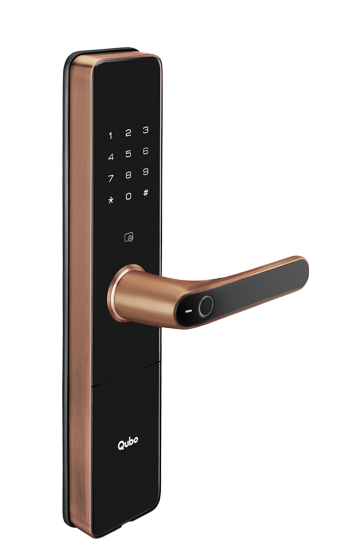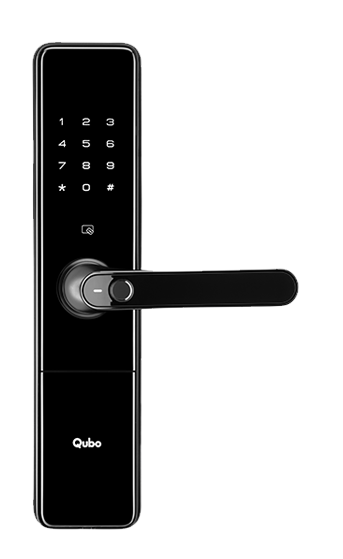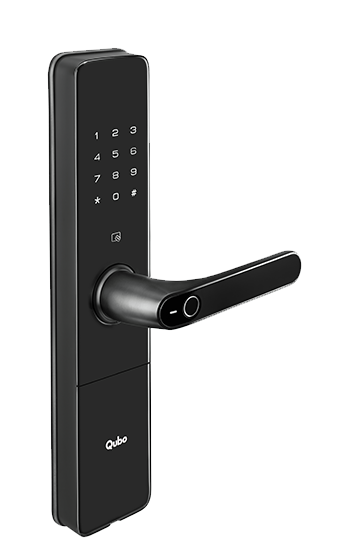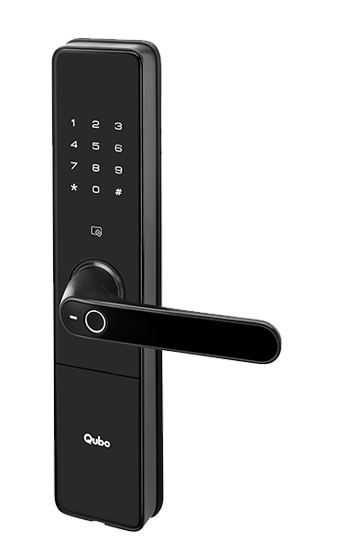 Still have doubts?

Book Online Consultation
Features
• Aerospace Grade Alloy Material
• Stainless Steel Mortise Bolts
• Voice Assistance & Silent Mode
• 2 Year Warranty
Dimensions [LxW(Including Handle)xD]
344x169x24 MM
Package Weight
3.5 Kgs
Operating temperature
-10 to 50 Degree
Lock Type
Mortise Deadlbolt
Battery
Alkaline AA Batteries (8 xAA Batteries)
Battery Life
8 Months (*Subject to usage)
Communication
BLE 5.0
Emergency Power
5v Micro USB
Communication
BLE 5.0
Access Methods
• Fingerprint
• Pincode
• Access Card
• Mobile App Via BLE
• Mechanical Key
Door Category
Wooden Door
Required Door Thickness
35MM to 60 MM
Real People. Real Stories.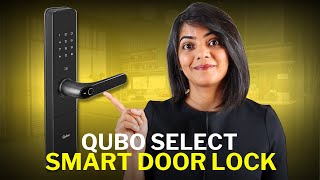 "Makes your home completely keyless. A smart lock you can trust for your home's security"
-The Grapevine, India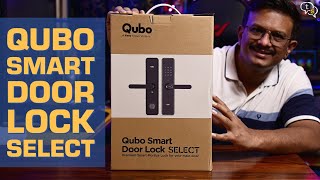 "Tamper- proof lock with smart access methods that allow for ease of entry for everyone in the family."
- Talking Stuff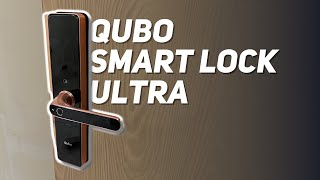 "It's far superior than other brands available in the market in terms of looks and sturdiness."
-NamasteTech
Save More on Security Bundles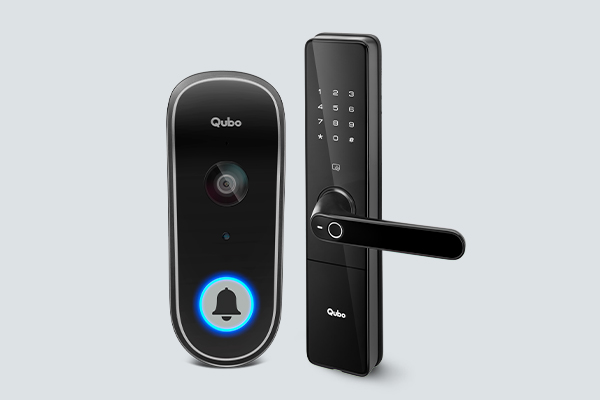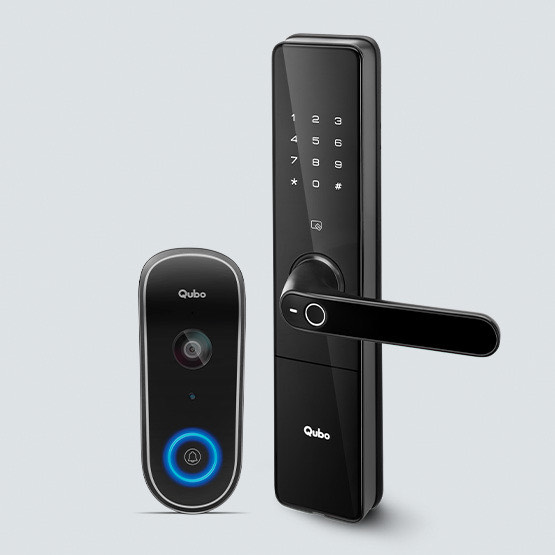 Smart Doorlock SELECT and Video Doorbell Combo
MRP: Rs 39,980
Regular Price: Rs 22,580
Bundle Price: Rs 21,450(46% Off)
Smart Door Lock SELECT and Smart Cam 360 Combo
MRP: Rs 33,980
Regular Price: Rs 19,280
Bundle Price: 18,290(46% Off)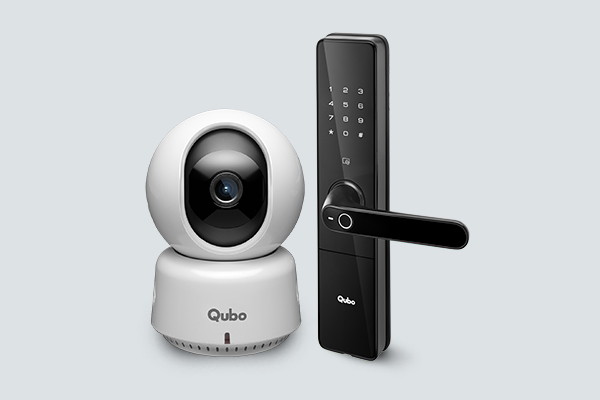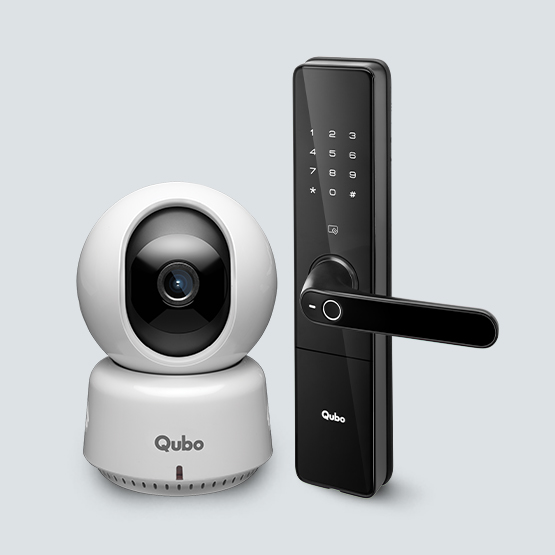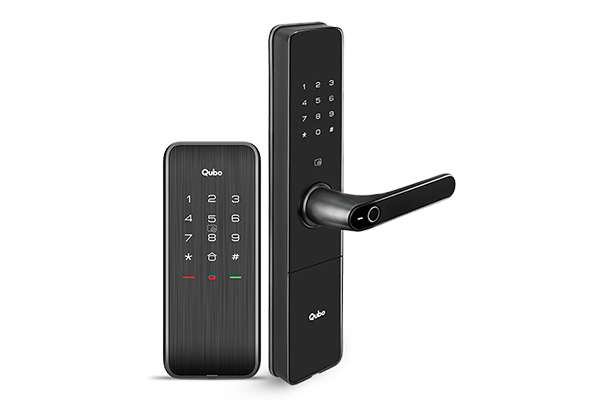 Smart Door Lock SELECT and Rim Lock
MRP: Rs 48,980
Regular Price: Rs 22,980
Bundle Price: Rs 21,790 (56% Off)
Qubo Smart Door Lock ULTRA
19,990
35,990
(Save 16,000)
Book Online Consultation