One App Complete Control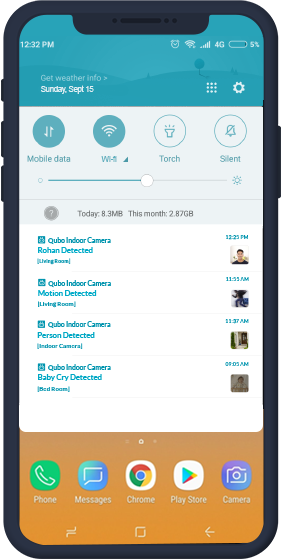 Smart Notifications
Qubo app gives you real time notifications as the camera detects a motion or a person. You can customise these notifications to get alerts only for the things that matter to you.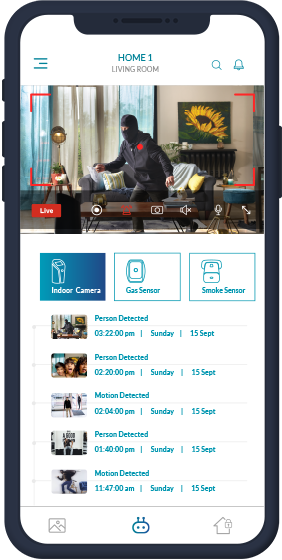 Siren
Qubo Smart Indoor Camera lets you scare away intruders remotely in real time by triggering a loud siren through Qubo app on your smartphone.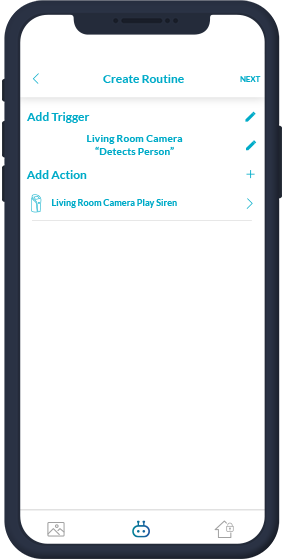 Create Routines
Qubo app allows you to create routines so that you can automate different actions that you want the device to do whenever certain pre-set conditions are met.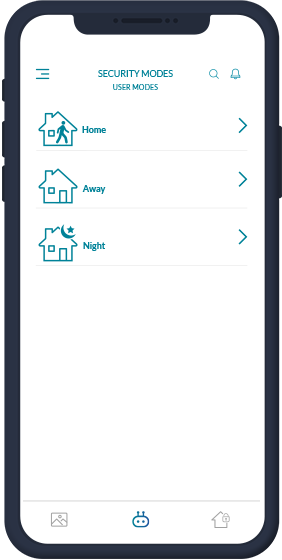 Setting Modes
Qubo app allows you to configure three modes- Home, Away and Night. For instance, when you are at home, you can disable the camera's recording and notifications ensuring that nothing bothers you in your private space.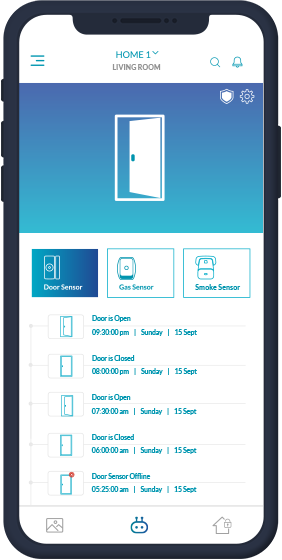 Single App for All Devices
Qubo app allows you to control and remotely manage entire range of Qubo sensors. It also allows you to control different Alexa compatible Wi-Fi devices which makes it a true master of all your smart home appliances.
Qubo Partnerships