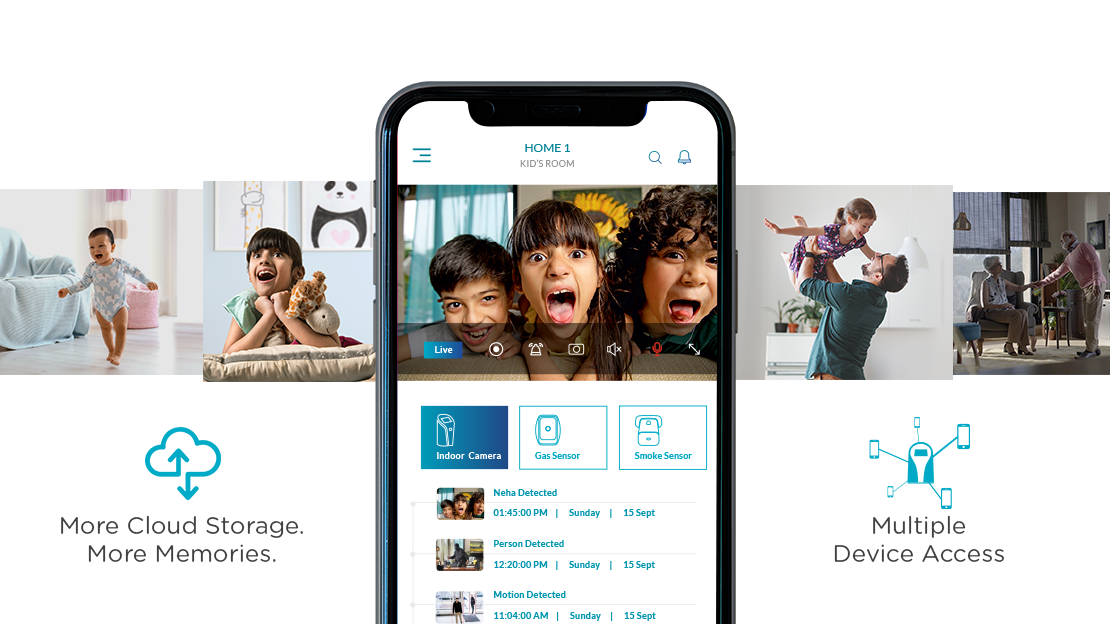 Qubo is build to be as versatile as you need so that it can assist you in your everyday home functions without a glitch! Equipped with additional cloud storage, just choose the number of functions you would like your Qubo to deliver from these three amazing plans, then sit back, and let your trusty little Qubo do its job!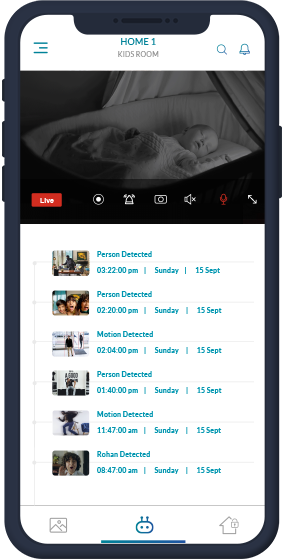 Go back to the 30th Day
With the Qubo Advanced Subscription Plan you can dig up your house history as far back as the 30th day and take a look at the precious moments you may have missed.
Multiple Access for Entire Family
With Qubo, you can give the mobile app access to up to five members of your family so that everyone stays connected to the action at home.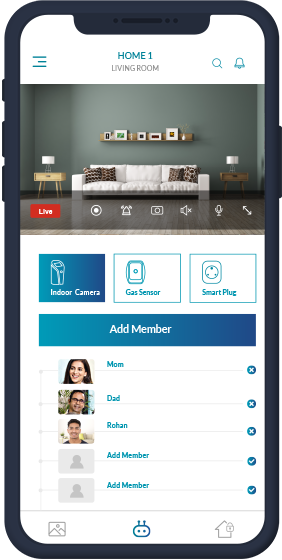 Get Qubo Experience.
Only ₹ /month