Why is Qubo Baby Cam your Perfect Partner?

Being a parent is the greatest joy in the world. But it comes with its own worries and stresses: being up all night, missing your baby's milestones and worrying about your baby's safety. With Qubo Baby Cam, always stay close to your baby with advanced AI and camera features. Remotely monitor your baby from anywhere, hear his cries even when you're not around and ensure his safety. Discover the joy of smart parenting, and make room for happy memories rather than worries.
When is it the right time to bring home Qubo Baby Cam?
Be there for your baby. Anywhere. Anytime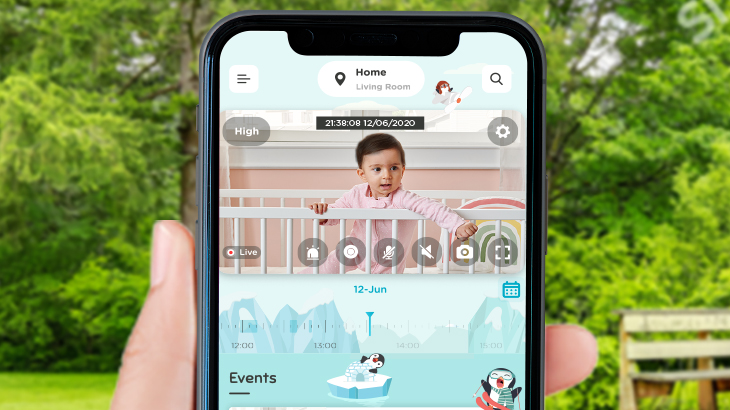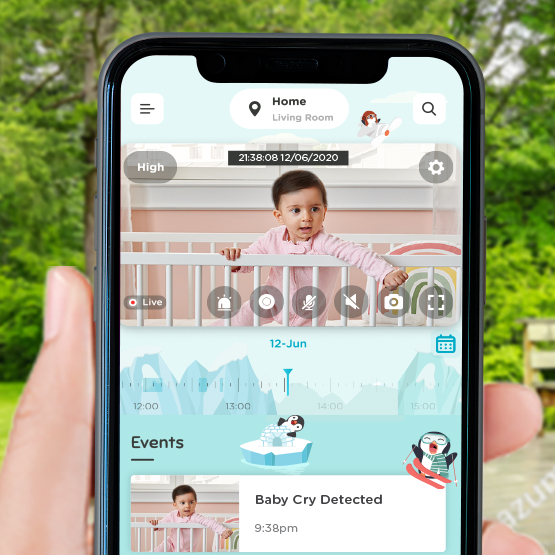 Live Remote Monitoring with 1080p Full HD
Keep an eye on your baby, no matter where you are. Watch his every move and every step in FHD clarity.
Crisp 2-Way Talk
Talk to your baby and hear him even when you're not at home. Let him never miss your presence.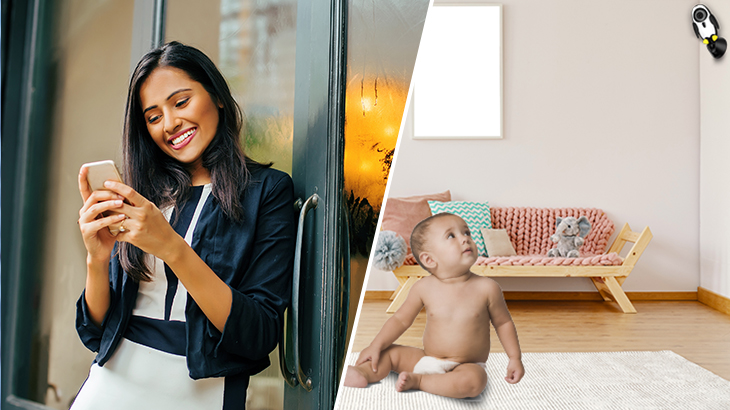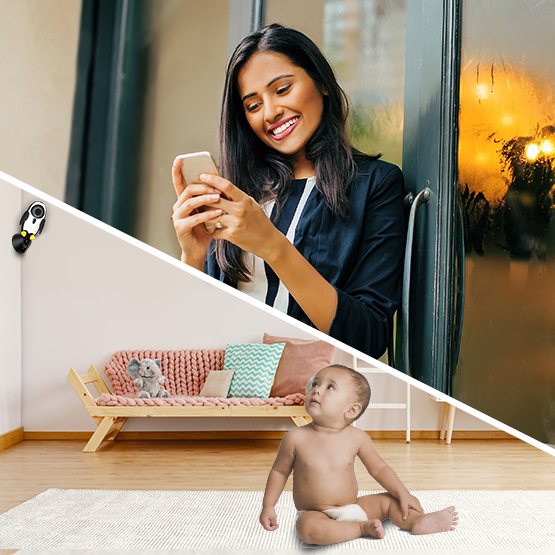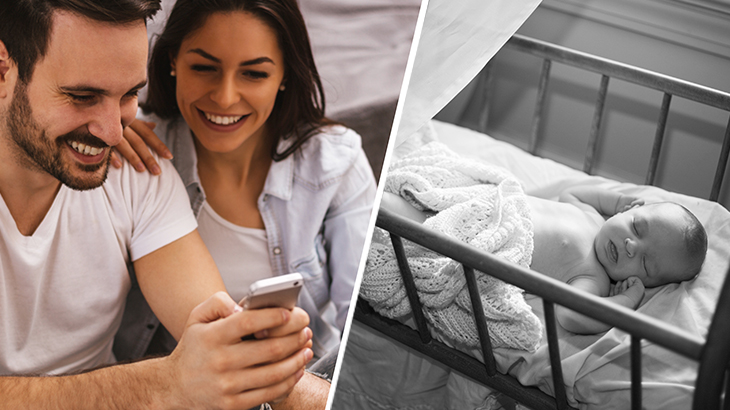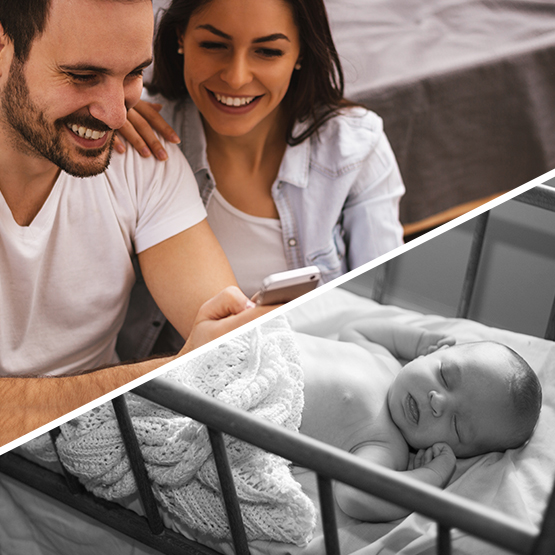 Crystal Clear Night Vision
Keep a watch at night in vivid clarity. See if your baby needs your help in the darkness.
Instantly Know When Your Baby Needs You
Baby Cry Alert*
Be instantly notified as soon as your baby cries. Come to his rescue whenever he needs you.
*This feature is available only on Gold Subscription Plan and above.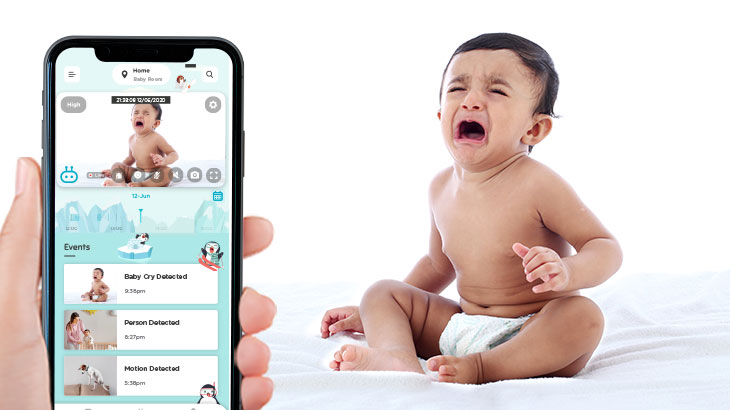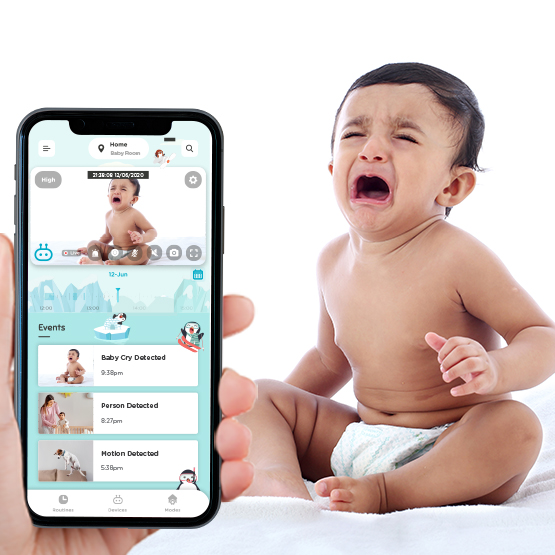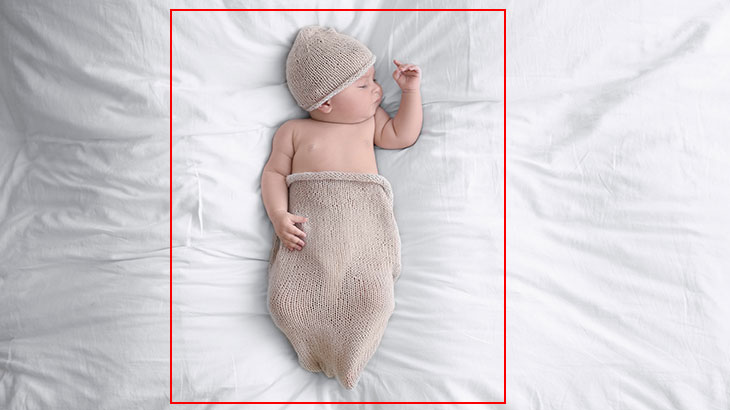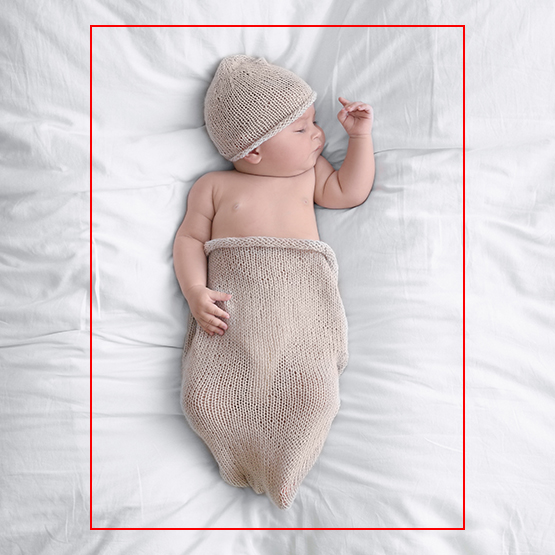 Virtual Cradle*
Mark a safe zone around your baby. Get notified as soon as he breaches this zone.
*This feature is available only on Gold Subscription Plan and above.
Motion Detection with Baby Lullaby
Automatically play a lullaby to soothe your baby whenever a motion or baby crying is detected. You can even record your own song for him.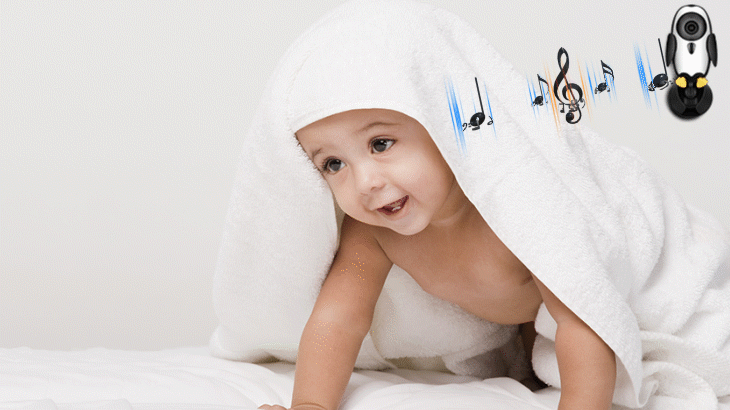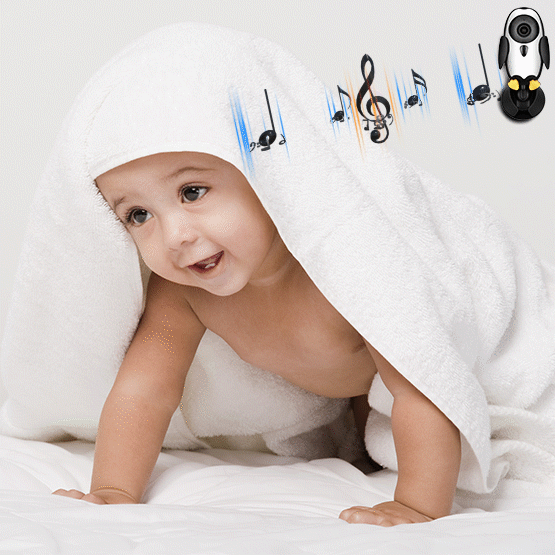 Capture and Share Precious Baby Moments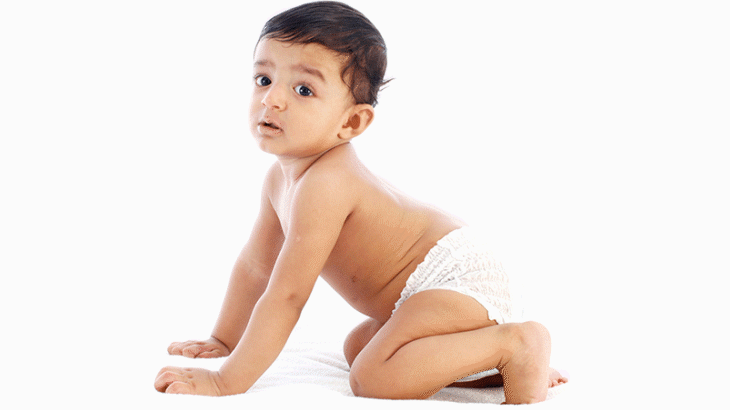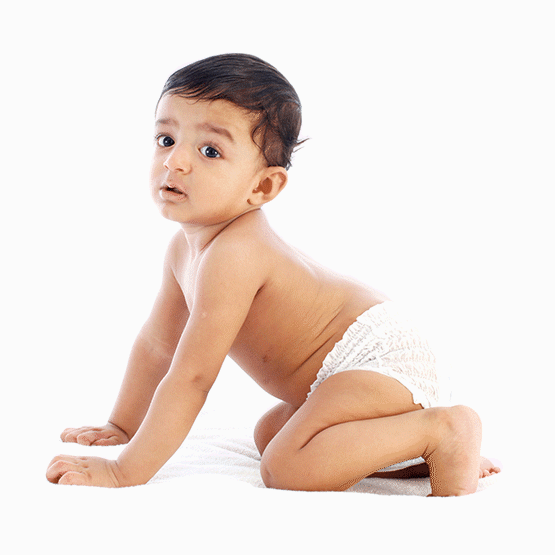 Daily Time Lapse*
See everything your baby has been doing every day with an automatically created Time- Lapse video.
*This feature is available only on Gold Subscription Plan and above.
Works with Alexa
Watch your baby on Alexa devices with screens at the ease of a simple voice command.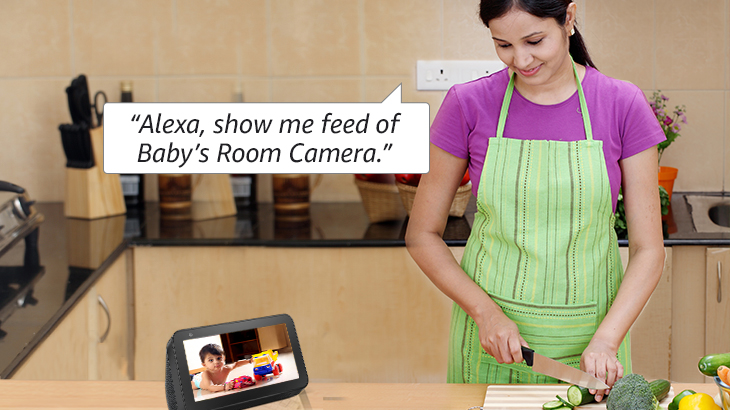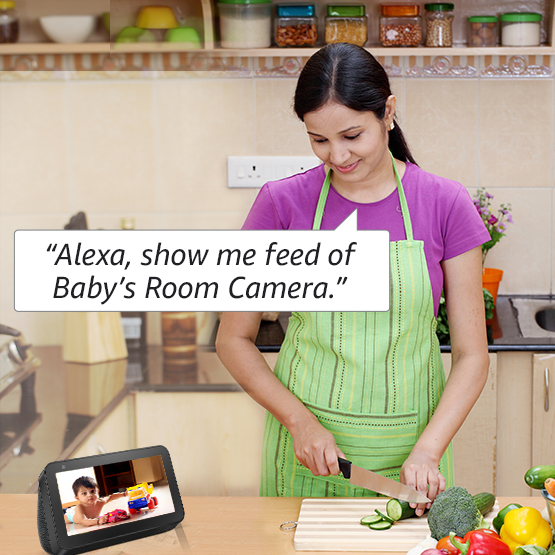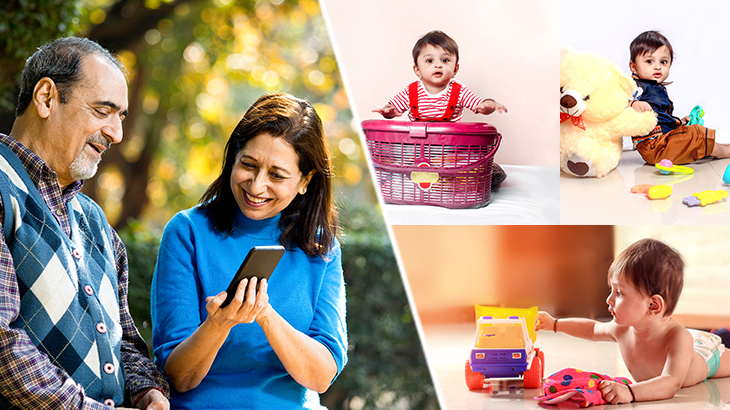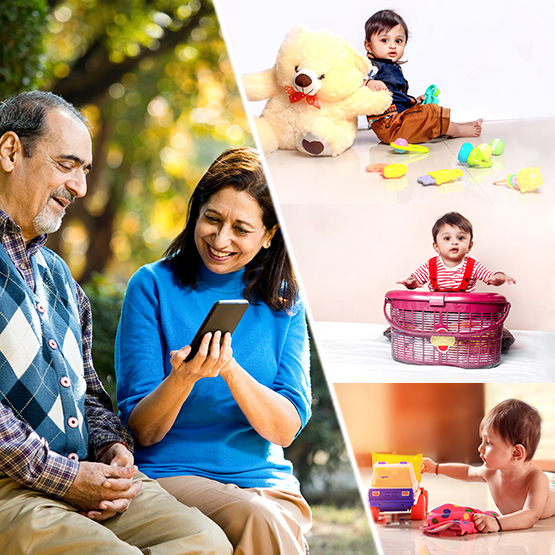 Share Moments with Family
Share the video collage of the special memories of your baby with your family in a single click.
Secure with the Trust of Hero Group
Loveable Penguin Design
With a loveable, baby friendly penguin design, enhance your little one's surroundings.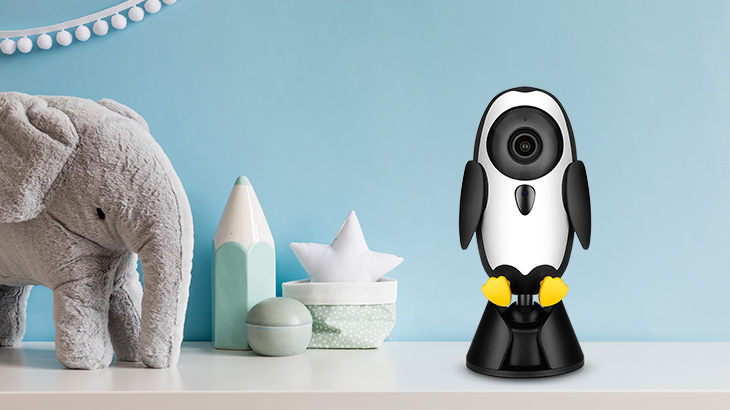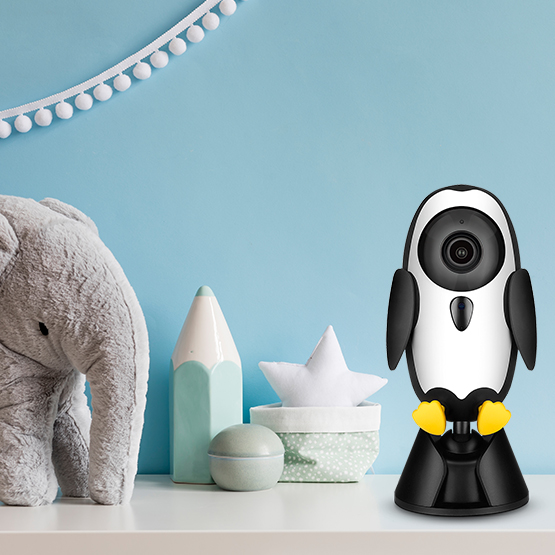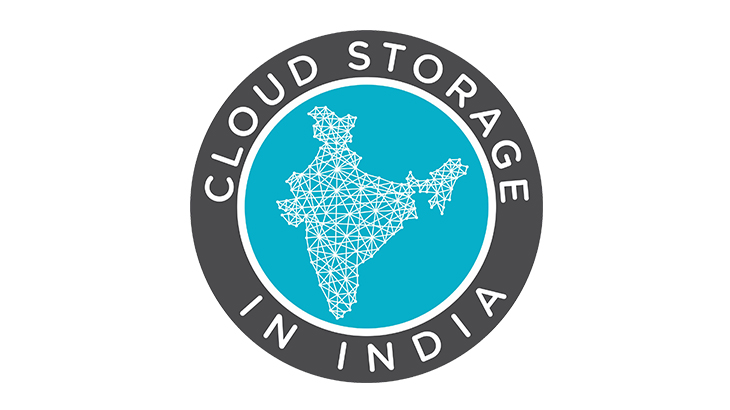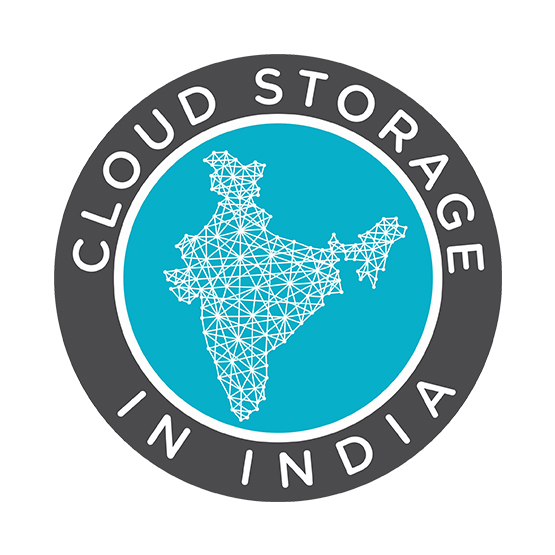 Cloud Storage in India
With secured data streaming and a cloud based in India, your data stays within Indian territories, always 100% secured.
Trust of Hero Group
Get the same product excellence and customer service that has made Hero Group a trusted name in every Indian household.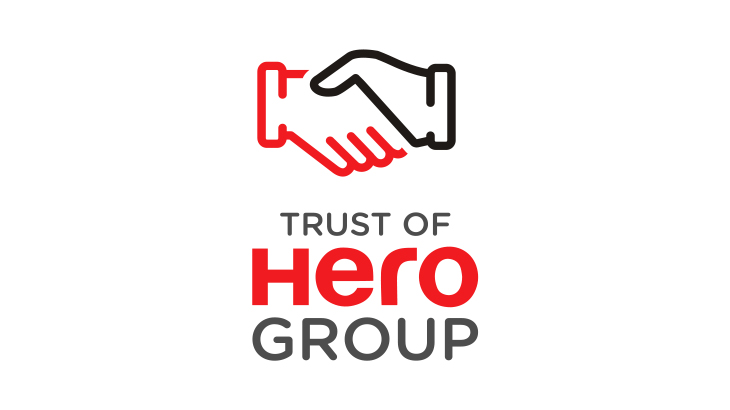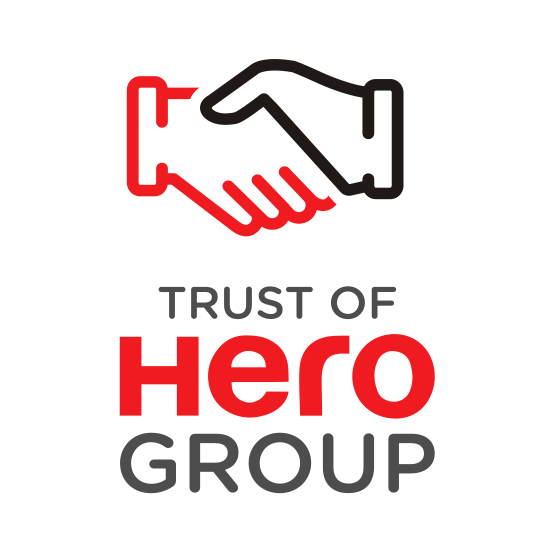 Real People. Real Stories.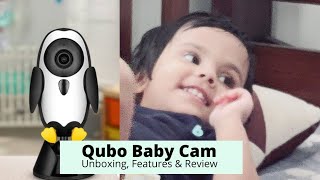 "It is a must-have device for all parents."
-HeSheandBaby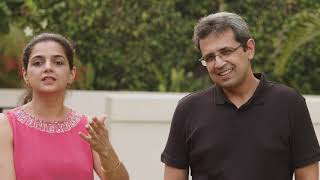 "Now we can easily watch over the kids when we are travelling for work and even talk to them whenever required."
- Neha Chawla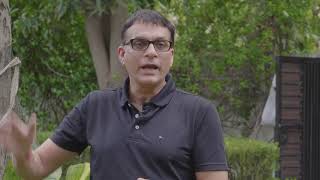 "At 3AM one night there was a short circuit which was detected by the Smoke Sensor and hooted loud."
- Amit Marwah