New-Age Tech at your Doorstep, Literally!
Check out Benefits of Smart Video Doorbell

Are you a new homeowner looking to set a style statement while also adding value to your house? A smart Video DoorBell is your answer. The new video doorbells are grabbing eyeballs and intrigue of the modern house owners not just for their aesthetic but also for their benefits that compliment the millennial lifestyle.
The video doorbell enhances your safety at home as a standalone security device or as a part of a larger home security system. Once installed, they are very convenient with talkback feature and exceptional visual results. Here are four reasons why you'd not just want but need a video doorbell at your home.
1. KNOW WHO IS KNOCKING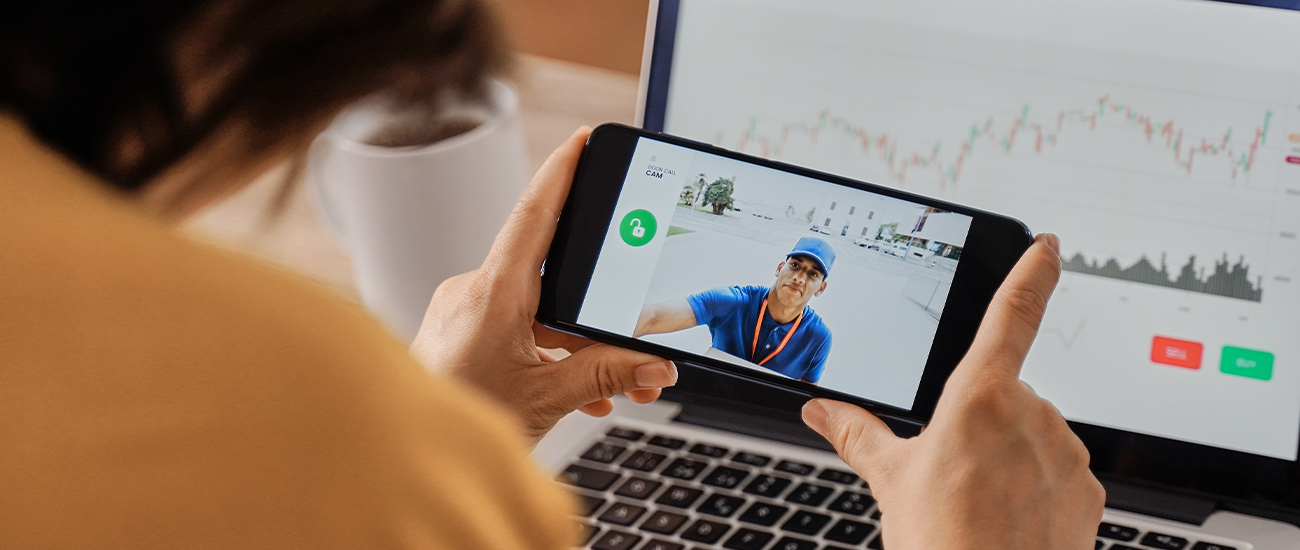 The video doorbells have brought the door call at the palm of your hand. Now, you don't have to tiptoe to your door to peep who's knocking, or if there's a knock at all. Differentiate between an invitee and an intruder every time your doorbell buzzes and monitor the activity outside your house remotely.
2. SPEAK TO VISITORS WITHOUT OPENING DOOR
Not every door call has to be answered in person and the technology today has embraced this norm. The two-way communication feature of the video doorbells helps you to talk to the visitor from inside your home before deciding to unlock your personal space for them. This is also helpful when you want to hide your absence from home from a stranger who's standing at your door. By answering the door call from literally anywhere, you can leave an impression of being at home, thus deterring any possible burglary or theft.
3. SEE IF SOMEONE VISITED WHILE YOU WERE AWAY

You missed a video door call on your smartphone for some reason but you didn't miss the person who was at the door. This is possible because of the event recording feature of the contemporary and smart video doorbells available these days. Not only you get to know who dropped by but also what time of the day they visited you.
4. HD VIDEO SURVEILLANCE

You can also regard a video doorbell as an additional security camera that can actually play an integral part in building an able security system for your home. With an option to view live feed from your smartphone at any time of the day, you can spot every suspicious activity outside your door, be it a distraught neighbour making their pet poop or a lurker loitering around regularly.
Video doorbell cameras enable you to keep an eye on who is coming and going, check in on package deliveries, and never be interrupted again by solicitors at your door.